Next stop on the travel list is the infamous Mykonos, Greece. A destination that suggests an erotic summer flair that is sure to please gays from around the world. With a dynamic mix of history…….and historically good looking men, what's not to like? One can picture themselves with a loved one or a hot summer fling situated on the beach against the turquoise water and blaring sunset for a vacation of a lifetime. 
The first areas to explore would be the beaches of Mykonos because thats where you'll find the closest thing to a greek god. Halleloo! With tiny speedos galore and muscles gleaming in the hot Mediterranean sun, these areas are sure to be crowd pleasers. Go find your Hercules or Achilles in the sand! And there will definitely be a Zeus somewhere nearby as well. #Daddy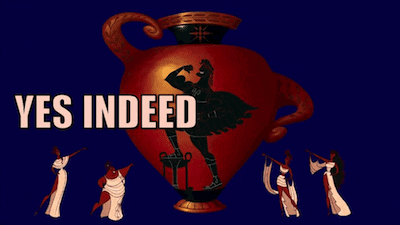 Most beaches on the island are definitely gay friendly. The top ones to consider if you want to be in the middle of it all —literally — would be Elia, Agrari, Paradise and Super Paradise. Elia is known as the beach to be at above all others. It is known as Mykonos' largest beach and the unofficial official nudist gay beach. So swim on over and get a good look at what the gods gave the people. Agrari is just a couple of beaches over from Elia and hosts a quieter atmosphere if that's what you're into. Paradise and Super paradise aren't quite as popular as they used to be for the gay crowd but they still know how to throw a beach party and this is where you'll find the party gay scene.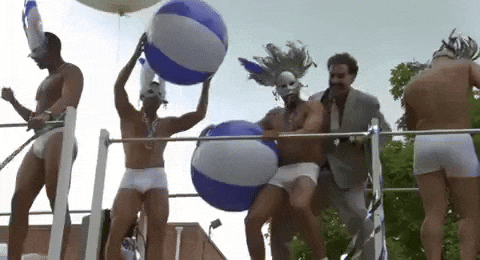 Now let's skip to the down and dirty part of your trip to Mykonos. The nightlife is thriving on this island. Bars of particular interest include Babylon, Jackie O', Porta Bar, and the Gay Sunset Bar at Elysium Hotel. Babylon and Jackie O' are both located on the waterfront and you'll be sure to get sprayed in every way. There a shows and themed events that take place at these destinations during the summer months. Porta Bar offers a more intimate atmosphere with tasty cocktails to go with it. The Gay Sunset Bar at Elysium is the showstopper though. With incredible panoramic views of the ocean set against the sun, you can enjoy cocktails and take in the nightly entertainment of DJs and drag queens in the company of hot Grecian men. Sounds like a beautiful dream!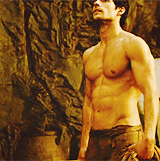 The party of the year occurs in August and comprises of a week long event with DJs, dancers, shows and state-of-the art productions. This party is known as XLSIOR Mykonos. In 2019, the party will take place from August 21st - 28th and it's celebrating its 10th anniversary. This is definitely an added bonus to any trip to Mykonos and it's a good time to show off your purchases from Jock Depot. If anyone needs any inspiration take a look at @greekscometrue on instagram. It'll be more than enough to convince you to book a trip to Mykonos. 
---