Gay it up in the Mediterranean
With the winter swiftly approaching upon us, we find ourselves yearning for wild fun in the sun. Our minds start to drift off to mile-long beaches with dollar margaritas served by cute boys in tiny cut-off shorts.
One of these places in particular is Barcelona. A city that is rich in history, culture and of course, gay nightlife. It provides one of the hottest and most enriching gay scenes in the world along with the hottest PRIDE in the Mediterranean. 
For the tacky tourist gay, must see sights include the La Sagrada Familia, Park Güell, Palau de la Musica Catalana, The Gothic Quarter and Parc de la Ciutadella. They all offer a look into the historic past into the city that is sure to impress. Wander around the tiny streets and discover hidden gems or dare to bear the crowd on Plaça de Catalunya connecting to La Rambla where you'll find all the shopping essentials. 

                     Park Güell, Barcelona 
                     La Sagrada Familia, Barcelona  
Okay, so maybe you're not looking to go to Barcelona to take in the architecture but more so to take in the …… men.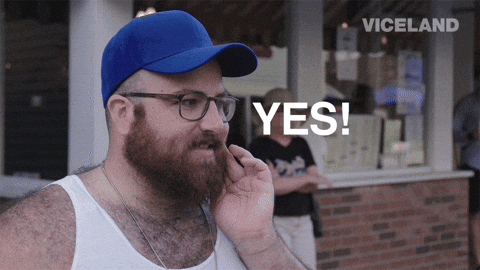 As you make your way around the city be sure to check out the L'Eixample District, otherwise known as "Gaixample." In this three block radius area you will be able to find all the essentials from gay bars and clubs to all things promiscuous. The Mediterranean heat brings itself to the district with a number of saunas such as Sauna Casanova, Sauna Buenos Aires and Sauna Thermas. The district is sure to please in every way.   
Without a doubt Barcelona is a destination known for its beaches…..and the boys on those beaches.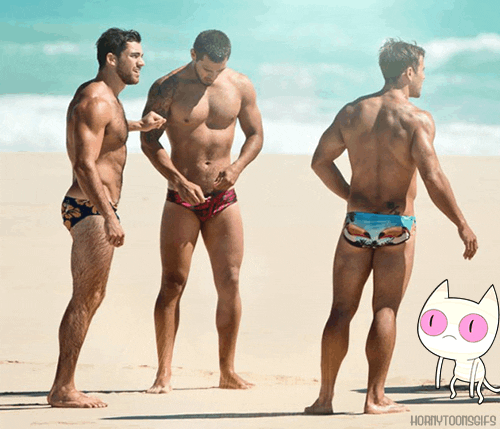 One of the number one destinations for men around the world is the very popular and steamy Mar Bella Nudist Beach located along the coastline. Men of every shade in tiny speedos and…..no speedos, flock to this area to live their bougie naked Mediterranean lives. Too good to be true right? This is a must see and do on any GBTQ+ traveller's list. To enhance the experience try going to any number of the cafes and restaurants lining the shorefront. Most notably there is Chiringuito Be Gay Bar where you'll find tapas and drinks to satisfy any traveller's taste buds. 

Whatever your desire, Barcelona is sure to provide a Mediterranean experience that is worth remembering. Go with friends or treat your special boy toy with a sizzling hot getaway to one of the top destinations for gays. Before you pack, remember to bring your Jock Depot undies. We don't expect you to keep them on for too long though.
---